The WT on Whidbey
Glamping Tent
Seeking an unusual and memorable romantic getaway to create new memories? Come experience our luxurious "glamping tent" accommodations. Set on 3 acres of quiet, natural beauty, our spacious and well-appointed 14' by 16' Davis Wall Tent is the perfect destination for a charming retreat. Click on "Make reservations here" below for more information.
Rates starting at: $140
765 Classic Road
Greenbank, WA 98253
Phone: 360-331-1135 Blue Water Cottage
Cottage
Blue Water Cottage offers 2300 sq. ft. including two master suites with water views, a third bedroom w/two twin beds, 2.75 bathrooms, laundry facilities, a large living room with a gas fireplace.
Rates: $180 – 220
4 rooms – Kids are welcome.
326 Bon Air Dr
Coupeville, WA 98239
Phone: 360-678-6300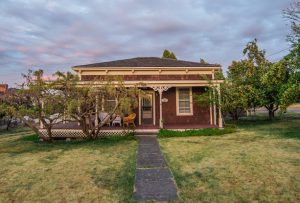 Suite, Cottage
The Calista Cottage Vacation Rental is a historic house built in 1883 and is located in the historic town of Coupeville, overlooking picturesque Penn Cove.
Rate: $189
3 rooms – Kids and pets are welcome.
807 North Main Street
Coupeville, WA 98239
Phone: Toll Free 1-877-230-1313 – (360) 678-5581

House, Cottage, Cabin
This one of a kind charming 1867 historic house is located on bluff with amazing views of Penn Cove, Mount Baker, and the Coupeville Town Wharf. Located in the Coupeville Town Park there is a pleasant walk down a trail to the old town waterfront district of Coupeville and the beach. This lovely unit sleeps up to ten persons.
Rates: $130 – 350
3 rooms – Kids are welcome.
914 Colburn Street
Coupeville, WA 98239
Phone: 360-678-2184

Cottage
Centrally located on the west side of Whidbey between Coupeville and Oak Harbor, this 800 square foot open floor plan cottage is a luxury hideaway that is a light and airy retreat to relax and unwind. The light and airy cottage offers a gas fireplace, crafted wood floors, queen bed, luxury bath and fully stocked kitchen.
Rates: $130 – 150
1 room
2515 Deseret Drive
Coupeville, WA 98239
Phone: (206) 259-8854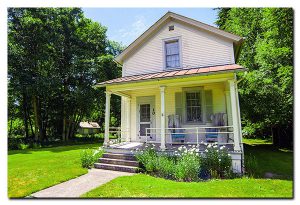 Cottage
History and nostalgia unite in romnatic patriotism in these cottages originally built for officers stationed during World War I at Fort Casey, next to the Inn. Military accents softened with a feminine touch decorate these cottages that can sleep up to four people.
Rates: $75 – 155
19 rooms – Kids are welcome.
1124 S Engle Road
Coupeville, WA 98239
Phone: 360-678-5050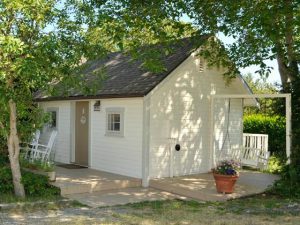 Cottage, B&B
Garden Isle is located on 2+ acres, an easy walk to old town Coupeville and is adjacent to the town park, beach and farmers' market, with lovely views of Mt.Baker and the waters of Penn Cove.
Rates: $135 – 160
1 each room
207 NW Coveland
Coupeville, WA 98239
Phone: 360-678-5641 – Toll-Free: 1-877-881-1203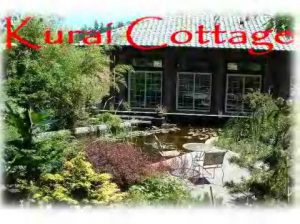 Cottage, Cabin
We have two vacation rental properties located across the street from each other in central Whidbey Island. Lagoon house sleeps 8 and is a great place for a family getaway or reunion. Kurai Cottage is a custom built authentic Japanese cottage and is best suited as a romantic get away or a base for a great family vacation on Whidbey.
Rates: $150 – 180
2 rooms – Kids are welcome.
516 Race Road
Coupeville, WA 98239
Phone: 360-678-9038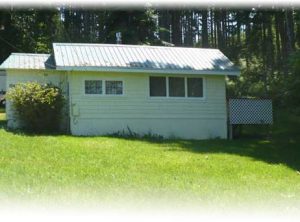 Cottage
Enjoy a private, romantic getaway in a charming, quaint cottage on the banks of Penn Cove. Experience dramatic sunsets, soaring eagles high in the trees, and breathtaking views of Mt. Baker. Newly-renovated, it has two bedrooms with queen size beds in both rooms, one full size bathroom, and a fully equipped kitchen.
Rates: $100 – 125
2 rooms
1647 Madrona Way
Coupeville, WA 98239
Phone: 949-588-0378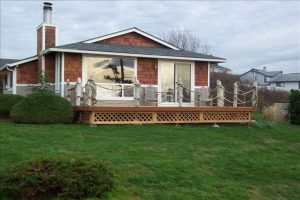 Cottage
Adorable, view cottage, centrally located, two bedrooms, private neighborhood beach, weekly rates available
Rates: $125 – 175
2 rooms – Kids are welcome.
2609 El Mar Street
Coupeville, WA 98239
Phone: (206) 601-3149