South Whidbey Island Real Estate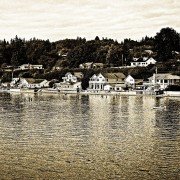 South Whidbey island real estate is a hot market right now. Many new and prospective home buyers can see the advantages and benefits of owning real estate on Whidbey island. Our amazing climate, beautiful scenery, unique lifestyle, and vibrant community make for a wonderful place to live.
South Whidbey is a truly unique and special place that boasts all the traits any prospective home buyer could be looking for. Great schools, diverse and vibrant communities, wide varieties of indoor and outdoor recreations, and a focus on living the good life all make South Whidbey and attractive place to purchase real estate.
In fact, the demand for homes on South Whidbey has risen dramatically over the last year, with homes that are priced competitively spending little time on the market. The time to buy is now. South Whidbey's real estate market is only heating up making a real estate purchase here a sound investment as well as a commitment to living in a truly magical place.
There are many important aspects to living on South Whidbey island that a prospective resident needs to know about. The more information you have before you make a purchasing decision, the more likely you are to settle into the Whidbey island home of your dreams!
We've put together a collection of valuable links and resources that will help you find the South Whidbey island real estate you're looking for. These include the most user-friendly property search, real estate trends, schools information, and more.
Whidbey Island Real Estate Trends
Median List Price

$390K

Median List $/Sq Ft

$200

Median Sale Price

$287K

Median Sale $/Sq Ft

$164

Median Sale / List

98.5%

Number of Homes Sold

295
*Calculated using data from the last 90 days.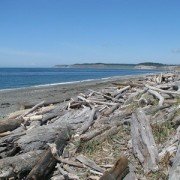 If you want to work with a local agent to help you find South Whidbey island real estate…
Then you're in luck. Whidbey island is home to a plethora of professional, knowledgeable, and experienced real estate agents. Our real estate community works together to ensure that prospective buyers on Whidbey island are able to find the home or property that fits their needs and desires perfectly. Buying a home is a big decision. So, it's of utmost importance that you have an ethical professional in your corner providing you with correct information and unbiased recommendations.
When selecting your South Whidbey Island real estate agent, consider our selected real estate partner above.