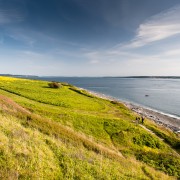 Whidbey Island Wedding Planners – A Complete Guide
If you're looking for a Whidbey Island Wedding Planner or Coordinator this is the right place. We've compiled a useful directory of Whidbey Island Wedding Planners so that you can quickly find the one who can help deliver your dream ceremony.  Below you will find access to each Whidbey island wedding planners website, their contact info, typical pricing, and testimonials from past clients. By visiting each wedding coordinators website you can check their availability for the date of your ceremony and then move forward.
If you need info on other important service providers for your wedding, like venues, or officiants, you can scroll to the bottom of the page for links to those directories. Good luck, and may your Whidbey island wedding give you wonderful memories that last a lifetime.
Whidbey Party Girls
We are Whidbey Island's premier Wedding and Event Planning agency.  We make any event special from destination weddings on Whidbey Island to social events and event planning.