Price Range $10-$30

Cuisine: American Grill, Pacific Northwest Fare

Bar: Wine, Beer, Spirits

Reservations: Yes

Lunch, Dinner and Weekend Breakfast

20 Front St NW, Coupeville, WA
360.682.2551
Front Street Grill offers a beautiful dining room and full bar with awe inspiring views of Penn Cove and Mt. Baker. Pair the beautiful setting with a carefully crafted and exquisitely executed menu that provides a classic American Grill experience plus authentic Pacific Northwest fare, and you have the recipe for a perfect Whidbey island dining experience.
Highlights include the Penn Cove Mussels and Prime Rib. Front Street Grill offers take-out service, as well as full service catering in their dining room or at a location of your choice for your special event.
Located just 3 doors down from the Historic Coupeville Wharf, Front Street Grill is the perfect place for causal dining in a warm atmosphere. Bring your whole family for lunch, dinner or weekend breakfast. Their menu includes vegetarian and gluten free options, as well as a kids menu.
Price Range:

$10 to $20

Cuisine: American Grill, Pub Food

Bar: Wine, Beer
Reservations: No
Lunch, Dinner
8 NW Front St, Coupeville, WA  98239
360-678-4222
Located in the scenic seaside town of Coupeville, WA, Toby's Tavern on beautiful Whidbey Island is everything you hope a small town tavern might be…. great food and great times – a friendly place to gather!
With scenic Penn Cove just outside the windows and views of the Cascade Mountains in the distance, Toby's Tavern is especially well known for serving up generous portions of world famous Penn Cove mussels. Pair this mouth watering dish with your favorite beer or wine, and you'll have a feast to remember.
Toby's Tavern has been the center for good cheer on Central Whidbey for generations. At Toby's you'll experience the feel of an old pub in a small town setting.
With affordable prices and a wide selection of wine and beer, Toby's Tavern is casual dining at its best.
Please note: By law, no animals other than registered service dogs are allowed inside, and everyone must be 21 years of age or older.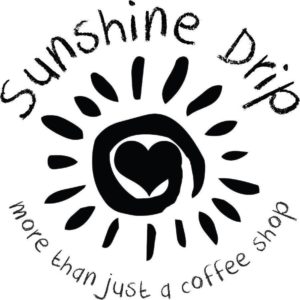 Price Range:

$10 to $15
Cuisines: Local Drip, Local Food & Goods

Bar: Wine, Beer, Spirits
Lunch, Dinner
306 N Main Street, Coupeville, WA 98239
360-682-6201
Rise and Shine! It's time to start your day with fresh coffee from Coupeville's favorite coffee lounge.
Serving light breakfast and lunch items, it's the perfect place for a quick bite or to linger over coffee with a friend.
Oh, and if you're searching for small home décor pieces or a down home comfy style gift idea, come in and browse a wide variety of carefully selected items sure to make someone's (or your) day!
Come see us for a casual and comfortable experience at the Sunshine Drip Coffee Lounge.
It's where neighbors like to gather.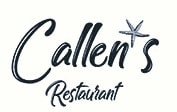 Price Range:

$10 to $20
Cuisines: Local Northwest, American Grill

Bar: Wine, Beer, Spirits
Breakfast, Lunch, Dinner
12981 State Rt 20, Coupeville, WA 98239
360-499-2306
Callen's Restaurant
Located on the West side of Whidbey Island along the Whidbey Scenic Isle Way on State Route 20, the iconic setting for Callan's Restaurant offers charming views of Admiralty Inlet, the Olympic Mountains beyond and the occasional Washington State ferry. This really is a remarkable, and lovely setting.
Callen's offers a casual dining experience in the dining room plus outdoor seating (weather permitting). If instead you're looking for a quick treat to go, they also have coffee, espresso, bakery items, and ice cream in the cooler.
They make their own recipes and sauces from scratch, with a diverse menu that likely has something to please everyone in your party.
You can complement your meal with beer or wine as well.
When's the last time you were in a restaurant and heard music coming from a record player? Well, you will at Callan's. You never know what will be playing…. it adds to the charm of this place!
Callan's Restaurant is a moderately priced, family oriented, come as you are dining experience.
I think you'll like it.

Price Range:

$10 to $20
Cuisines: Italian

Bar: Wine, Beer, Spirits
Lunch, Dinner
701 N Main, Coupeville, WA 98239
360-678.0800
Ciao Italian Restaurant
Delicious, fresh, friendly and affordable. Perfect for you, for two or twenty two.
Rustic Italian Cooking with local ingredients using ancient cooking techniques.
Live Music Friday and Saturday night from 6pm to 8pm. Delivery range is from Rolling Hills, north of Coupeville to Teronda, south of Coupeville.
Captain Whidbey Inn
2072 West Captain Whidbey Inn Road
Coupeville, WA
360 678-4097
The Oystercatcher
901 Grace St NW
Coupeville, WA
360 678-0683
Pizza Factory
107 S Main St
Coupeville, WA
360 678-3200
Phad Thai Cuisine
602 Main St N
Coupeville, WA
360 678-6963
Tyee Restaurant, Lounge and Motel
405 S Main St
Coupeville, WA
360 678-6616