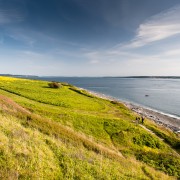 Whidbey Island Wedding Venues – A Complete Guide
If you're looking for Whidbey Island Wedding Venues this is the right place. We've compiled a useful directory of the best Whidbey Island Wedding Venues so that you can quickly find the one that will fit best with the wedding ceremony of your dreams.  In our guide below, you will find information on each Whidbey Island wedding venue, including contact info, typical pricing, website, and other important information. By visiting each venue's website you can check their availability for the date of your ceremony and find testimonials from past clients.
If you need info on other important service providers for your wedding, like caterers, or wedding planners, you can scroll to the bottom of the page for links to those directories. Good luck with finding the perfect Whidbey Island wedding venue, and may your Whidbey island wedding give you wonderful memories that last for a lifetime.
Facilities at Whidbey Golf Club are available to all members and their guests, as well as sponsored non-members for private parties, wedding receptions, holiday parties, meetings and gatherings. Whether large or small, formal or informal, Whidbey Golf Club can accommodate your needs.
The management team and staff at WGC takes great joy in making each event memorable for you, and your guests. You can expect an elegant atmosphere, gourmet cuisine and professional service and our promise that your guests will be pleased with their experience.
Call them today to learn more about how they can help make your special day one to remember.
360.675.5490

2430 SW Fairway Lane | Oak Harbor, WA 98277
Dancing Fish Farm is a historic Whidbey Island farm, south Whidbey's newest and soon-to-be acclaimed best island location for an afternoon of wine tasting, a dream wedding, an overnight get-away, a retreat or special event.
Tucked amongst the pines, within walking distance of downtown Freeland, we represent what is the spirit of Whidbey—beauty, serenity, harmony.
425.802.7730

1953 Newman Road | Freeland, WA 98249
Whidbey Island Weddings is a collective of 3 gorgeous venues on beautiful Whidbey Island, located about 30 minutes north of Seattle and a short ferry ride. Each unique venue is set on a picturesque location, and is ideal for a relaxed and intimate ceremony and reception.  We provide wedding planning/coordination at all locations. and our team works hard to ensure that everything runs smoothly, so you can enjoy your very special day.
The Quintessa is a Wedding Venue and accommodation on south Whidbey. 9 bedrooms & separate garden cottage are just 35 miles from the Seattle Space Needle and 8 minutes away from the Clinton ferry. Breathtaking views of Puget Sound and the Olympic Mountains complete your Whidbey Island wedding experience!
425.263.1701

E. French Road | Clinton, WA  98236