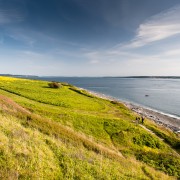 Whidbey Island Wedding Officiants Directory
When looking for Whidbey Island Wedding Officiants, it can be difficult to figure out who will be the best wedding officiant for your ceremony. Luckily, we've compiled the directory below of the best Whidbey island Wedding Officiants for you to browse below. You will find their names, contact information, and links to their website and/or references, as well as what types of ceremonies they specialize in. We hope you'll find the information useful and turn your dream Whidbey island wedding into a reality.
If you need info on other important service providers for your wedding, like venues, or photographers, you can scroll to the bottom of the page for links to those directories. Good luck, and may your Whidbey island wedding give you wonderful memories that last a lifetime.
Event A La Mode
Searching for an extraordinary event planner or wedding officiant? event a la mode on Whidbey Island can do both for you!
OFFICIANT SERVICES
Hi! I'm Reverend Sooz Konopik. Coordinating weddings since 1996, I'll help you choose the ceremony that fits your needs and budget, so you get to relax and have fun!
Specializing in wedding ceremonies that honor your heritage, quirks, and unique identities with creativity and class, I know how to soothe the tense moments and can adapt easily and humorously to last minute changes.
I'll design your delightful dream day, using foolproof wedding guides to help you through every detail with ease.  We're prepared for life's little mishaps, so you can truly enjoy your day and SHINE!