Whidbey Island Lodging Directory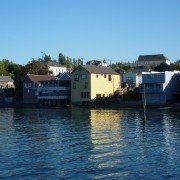 If you're looking for Whidbey Island Lodging, this is the right place. When you're staying on Whidbey, you have many options. From traditional Hotels and Motels, to huge beachside vacation home and fishing huts, forest cabin retreats, small bed and breakfasts, classy resorts and more. The option you choose, of course, depends on what type of Whidbey Island lodging you'd like to have for your stay. If it's a weekend couples getaway, a small beach cabin could be the way to go. If you have the whole family in tow, you might need a larger vacation home or rental. If you want a more catered experience, a BnB or local inn will probably be the best option. If you have a tight budget, there are plenty of attractive options for you as well.
You'll find our sponsoring lodging provider below as well as links to several lists detailing the different Whidbey Island Lodging options. Simply click on each location below to see lodging options for that area, you can then refine your search by clicking on the tab of the type of Whidbey island lodging you're looking for.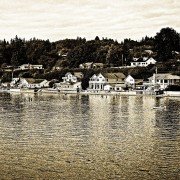 Not sure which Whidbey Island Lodging location you should pick? Here's a quick rundown:
South Whidbey
Whidbey island lodging options on South Whidbey are going to mostly include vacation rentals, nice, small hotels, BnB's, boutique inns, and the occasional lower cost option. Towns on South Whidbey include Clinton, Langley, Freeland, and Bayview.
Central Whidbey
Central Whidbey's lodging options include several small inns, lots of vacation rentals, and several BnB's. Towns on Central Whidbey include Greenbank and Coupeville.
North Whidbey
North Whidbey Island lodging offers more traditional lodging options, like chain motels and hotels, lower cost independent motels, a few vacation rentals, and a few alternative options. Towns on North Whidbey include Oak Harbor.