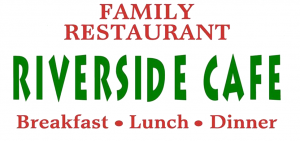 705 SE Pioneer Way, Oak Harbor

360-240-0250

Price Range:

$5 to $20

Cuisines: American Grill

Bar Offerings: Wine & Beer

Reservations Required: No

Breakfast, Lunch, and Dinner
Serving up hearty and delicious meals, featuring a wide variety of American Cuisine favorites for breakfast, lunch and dinner. Open 6:00 a.m. to 9:00 p.m., 7 days a week. Breakfast served all day!
Offering wine and beer to compliment your meal. Come join us today for all your traditional favorites, and maybe something new!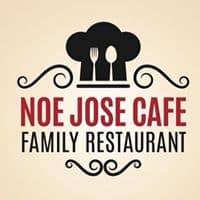 830 SE Pioneer Way, Oak Harbor, WA 98277

682.6119

Price Range: $ 5 – $20

Cuisine: American Grill and Mexican

Bar Offering: No

Reservations: No

Breakfast, Lunch and Dinner
Noe Jose Café – Oak Harbor
Want fresh American style food, and a few authentic Mexican entrees added in for a fun variety? That's us!
At Noe Jose Café (yes, our name really is pronounced No Way Jose, really!) we serve up hearty and filling traditional family favorites of American food, and we've included some of our own Mama Silvia's family Mexican recipes to spice up the menu.
Many restaurants claim they have "authentic" Mexican food. We know we do because our recipes come from our own Mama Silvia's family. Our tortillas are so authentic she's frequently in the kitchen making them herself!
Looking for modest prices and simply good food? Come see us. We're family owned and operated, and you'll always get friendly service with a smile.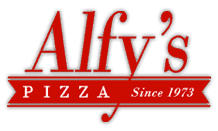 Price Range: $5 to $25
Cuisines: Pizza
Bar: Wine, Beer
Reservations: No
Lunch, Dinner
916 SE Bayshore Drive, Oak Harbor, WA
360.682.2227
Alfy's Pizza – Oak Harbor
Alfy's Pizza made the cut to be included in our Top 10 restaurants on Whidbey Island because they offer a great value. If you're looking for an affordable, yet high quality dining experience, Alfy's is the place to go.
I've probably visited a hundred pizza joints in my lifetime. I haven't seen another pizza place that offers what this place has. Alfy's is a great combination of food and amenities. Voted best pizza and salad bar, there is seating on two levels, each with a wonderful, expansive view of the water. Newly, and completely remodeled throughout, there's an "all you can eat" salad bar and half price pizza (lunch time only), wine and beer (on tap too!) to compliment your food, an arcade game room, and an assortment of sandwiches and pastas.
Owners Brett and Tina Olson are hands-on proprietors. They work hard and pay attention to make sure every dining experience at their restaurant is a good one. The service is friendly, the prices are fair.
It's a really nice experience overall, and a great place for a quick bite, or to bring the family or group of friends for a casual outing.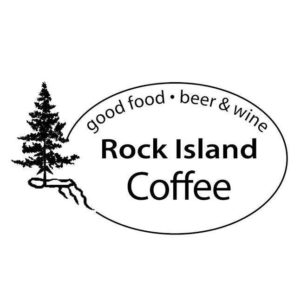 Price Range: $5 to $15
Cuisines: Breakfast ~ Coffee
Bar: Wine, Beer
Reservations: No
Breakfast, Lunch, Dinner
91 NE Midway Blvd, Oak Harbor, WA
360.279.9690
Rock Island Coffee – Oak Harbor
Welcome to our comfy Oak Harbor coffee shop….. with a whole lot more than just coffee!
We love our community and invite you to come by, hangout, and enjoy the sunshine experience.
Offering a sumptuous variety of breakfast and lunch items plus coffee drinks and local craft beer, our casual urban café is the perfect place to relax over great food and perhaps some conversation too.
Looking for a gift idea? Choose from a charming, and somewhat eclectic variety of gift items for home and personal use.
123 Thai Food
31595 State Route 20, oak harbor
360 679-7600
Agave Taqueria
625 NE Midway Blvd
Oak Harbor
360 675-1052
All Sports Bar & Grill
1640 N Goldie Road
Oak Harbor
360 679-3100
Applebees
31810 WA-20
Oak Harbor
360 679-6100
DH Buffet
551 NE Midway
Oak Harbor
360 679-2899
El Cazador
32195 State Route 20
Oak Harbor
360 675-6114
Estebans
1351 SW Barlow St
Oak Harbor, WA
360 675-4800
Flyers Restaurant
32295 WA 20
Oak Harbor, WA
360 675-5858
Frank's Place
32945 WA 20
Oak Harbor, WA
360 675-5850
Fraziers Gourmet Hideaway
1191 SE Dock St
Oak Harbor, WA
360 279-1231
Island Cafe
32070 WA 20
Oak Harbor
360 279-2838
Naung Mai Thai Kitchen
270 SE Cabot Dr
Oak Harbor, WA
360 679-8907
Jumbo Burrito
31780 WA 20
Oak Harbor, WA
360 682-5857
Little Caesar
31595 WA 20
Oak Harbor, WA
360 279-2769
Mario's Pizza Oak Bowl
531 SE Midway Blvd
Oak Harbor, WA
360 679-2533
Oak Harbor Bar & Grill
430 SE Pioneer Way
Oak Harbor, WA 
360-675-9100
Papa John's
31239 WA-20
Oak Harbor, WA
360-679-0909
Papa Murphys
1100 SW Bowmer St
Oak Harbor, WA
 360-675-5505
Pita Pit
32650 WA-20 #104
Oak Harbor, WA
 360-675-5111
Pizza Hut
32185 WA-20 #3
Oak Harbor, WA
360-675-3800
Riverside Café
705 SE Pioneer Way
Oak Harbor, WA
 360-240-0250
Rustica
670 SE Pioneer Way
Oak Harbor, WA
360-675-4053
Seabolts
31640 WA-20
Oak Harbor, WA
360-675-6485
Sweet Rice Thai Cuisine
885 SE Pioneer Way
Oak Harbor, WA
 360-679-8268
Teriyaki Time
31531 WA 20
Oak Harbor, WA
360675-5063
The BBQ Joint
601 NE Midway Blvd
Oak Harbor, WA
360-679-3500
The Terrace Wine Bar
791 SE Fidalgo Ave
Oak Harbor, WA
 360-720-2322
Tokyo Stop Teriyaki
910 NE Midway Blvd
Oak Harbor, WA
360-240-9999