Whidbey Island Golf Courses
I was playing a round recently with my dad at some Whidbey Island Golf Courses. After yet another horrible shot (banana a la derecha), I broke down and chucked my driver across the fairway, expletives violently flying outward from my mouth into the cool, breezy spring air. When I settled down, my dad put a hand on my shoulder and said: "Son, I don't know why you get so angry…you're not even good."
I had the pleasure to golf The Old Course at St. Andrews a few years ago. It's wasn't quite the quality of Whidbey Island golf courses, but overall, it was alright. You get an authentic Scottish Caddy with the price of the round, but mine was silent for the front 9, not offering up any advice or even making conversation. An occasional grunt, or "Aye, laddie." was the extent of his confirmed vocabulary. I kept trying. On the 13th hole, I asked him if he had any tips and to my surprise, I got a few words out of him. "Laddie, I know what the problem with your game is…" he said. I raised my eyebrows. "Okay, and…". He furrowed his brow and spoke profoundly: "There's a piece of crap on your driver." I flipped the club over and looked at the head, but there was nothing on it. "No laddie, on the other end."
A great course set in the midst of a quiet, lake and tree lined glen of Oak Harbor WA, you'll find the natural beauty and unique character of one of Whidbey Islands best kept secrets. Welcome, to Whidbey Golf Club, established over 52 years ago in 1961, Whidbey Golf Club is a semi private, family oriented club that boasts of one of the northwest's most exciting golf courses that accommodates all levels of play from champion to super senior.
This course is one of the better Whidbey island golf courses, with natural beauty, interesting layout, and a great dining experience make WGC a great choice for any occasion. .
Oak Harbor sits in the "rain shadow" of the Olympic Mountains resulting in an average annual rainfall of 19" which is at least 50% less rainfall than most of the Puget Sound area. The lower rainfall, combined with the soil conditions makes the golf course playable in the middle of winter.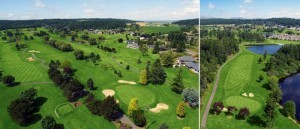 Daily Open Play 18 / 9 holes (Sun-Sat after 1pm) $50 / $35
Twilight 18 / 9 holes (Sun-Sat after 3pm) $30 / $20
Winter 18 / 9 holes (Nov-Mar after 12pm) $30 / $20
Golf and Dinner (Friday's after 1pm)     $60
360.675.5490
Owned and operated by NAS Whidbey, this course caters primarily to military personnel, but is open to the public. An 18-hole, award winning course with spectacular views of the Olympic Mountains. The course overlooks the Strait of Juan de Fuca and Vancouver Island. This is one of the more scenic Whidbey island golf courses.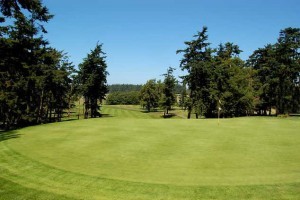 Open Daily: Dawn to Dusk
Average 18 Hole cost: $50
Useless Bay Golf & Country Club is a private golf and country club that features one of the Northwest's finest 18-hole golf courses. An all-weather, year-round golfing facility on Whidbey Island, the course utilizes the foliage, topography, and natural water hazards of Whidbey Island. With par from the men's tees a 72 and par for women 74, golfers of all abilities will be challenged and charmed by the experience offer by this beautiful Whidbey island golf course.
Useless Bay Golf Course offers a full service golf pro shop, driving range, practice putting green, golf carts and cart storage, knowledgeable professionals, golf lessons, men's and women's associations, tournaments and events.
Some tournaments during the Spring and Summer months are open to the public.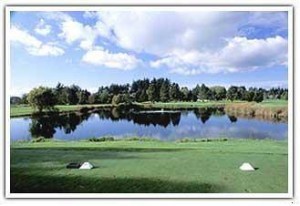 Not open to the public, ask a member to take you golfing.

Average round cost $60
Memberships available
(360) 321-5960
This is one of several public Whidbey Island Golf Courses. Holmes Harbor Golf Course is a par 64 course, with many elevation changes and interesting hole designs. This is a links style golf course where you'll use your imagination to create your shot, at some point take out most every club in your bag, and face a variety of unique challenges along the way. You'll also enjoy panoramic views of Holmes Harbor and the Cascade Mountains.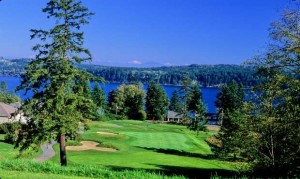 Open to the public

Rounds Cost $20/30
Memberships available
360-331-2363
Located in the beautiful and serene forests of South Whidbey Island, Island Greens is a 9 hole, par 3 course that has been rated as one of the Best Courses of it's type in the Northwest. The highlight of playing here is the beautiful flora throughout the course, including many Pacific Rhododendron. This is one of  the smallest Whidbey Island Golf Courses, but it's very beautiful.
If you are looking to work on your Long Game, they also offer the only Public Driving Range of South Whidbey Island golf courses.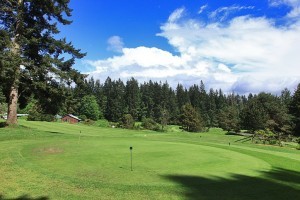 9 hole par 3 course
$10 / 9 holes
On the Honor System
Driving range
Lam's Golf Links, a local Oak Harbor golf course, has forever been an icon to native Oak Harbor residents since it opened in 1972. Lam's is a family owned par three, nine-hole golf course conveniently located near Deception Pass State Park, the gateway between Whidbey and Fidalgo Islands.
Lam's also boasts an 18-hole mini-golf course, perfect for entertaining children and adults alike.
Lam's is excellent for beginners and those seeking to improve their short-game.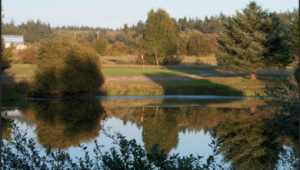 9 hole par 3 course
$10 / 9 holes
Mini-Golf