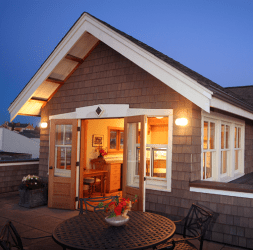 Art Loft, The
Suite
Stay in downtown Langley in your own penthouse with a view of Saratoga Passage that takes up the entire third floor of one of the buildings along the town's charming First Street. You are in short walking distance from restaurants, movies, theater, and the local beach as well as shopping. 2 night stay minimum.
Rate: $195
216 McLeod Alley # 301
Langley, WA 98260
Phone: 360-321-2524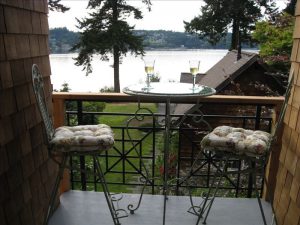 Suite
A private romantic getaway on an acre of Holmes Harbor waterfront awaits you upstairs from Blooms Winery on Whidbey – an award winning winery. You will enjoy a mix of antiques and modern comfort, from the antique armoire to wireless internet. Relax on your private deck for coffee in the morning or wine at sunset.
Rates: $90 – 150
1 room
Overlooking Holmes Harbor
Freeland, WA 98249
Phone: 360-331-4084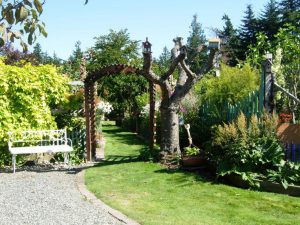 Suite, B&B
Rest, Renewal & Romance in an enchanting country setting, on Whidbey's west side overlooking Useless Bay, just 5 miles from Langley. Grand Water/Shipping/Mt views. 4 garden-themed suites: Fireplaces, Kitchens, Decks. Country continental breakfast ensuite. Hot Tub, Creative Gardens, Donkeys, Bunnies, Sheep. Kids 7+ welcome.
Rates: $129 – 189
4 rooms – Kids are welcome.
2740 E. Sunshine Lane
Clinton, WA 98236
Phone: 1-360-321-6288 – 1-888-888-7022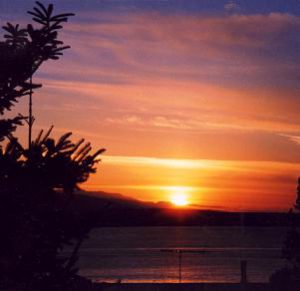 Suite, House, Cottage, B&B
Island Getaways are 3 distinctive properties each with its own uniquely Whidbey experience. Island Penthouse is a luxurious romantic getaway for two. FabView Getaway is a private cottage for either couples or families. FabView II is a secluded home for 2-10 guests with more than an acre of room to roam.
Rates: $160 – 250
1 room
397 Cardinal Way
Freeland, WA 98249
Phone: 360-331-7707