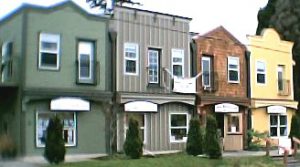 Suite
By The Cove Vacation Suites, nestled in the heart of Historic Coupeville, offers the look and feel of a bed and breakfast, but with the privacy of a small inn. It's located on the corner of Coveland and Grace Streets, one block away from Front Street,
Rates: $95 – 125
4 rooms – Kids are welcome.
11 NW Coveland Street
Coupeville, WA 98239
Phone: 360-678-4929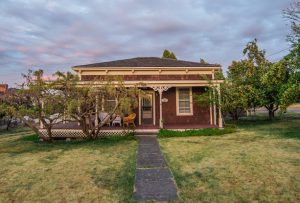 Suite, Cottage
The Calista Cottage Vacation Rental is a historic house built in 1883 and is located in the historic town of Coupeville, overlooking picturesque Penn Cove.
Rate: $189
3 rooms – Kids and pets are welcome.
807 North Main Street
Coupeville, WA 98239
Phone: Toll Free 1-877-230-1313 – (360) 678-5581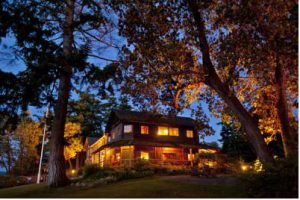 Suite, Inn, Cabin
Step back in time. This historic inn is located right on Penn Cove. Includes restaurant and charming water view rooms. Also suitable for conferences, retreats, weddings, and other special events. Choice of lodging in the Historic Inn, Lagoon Rooms or private cabins.
Rates: $103 – 240
25 rooms – Kids are welcome.
2072 West Captain Whidbey Inn Road
Coupeville, WA 98239
Phone: 360-678-4097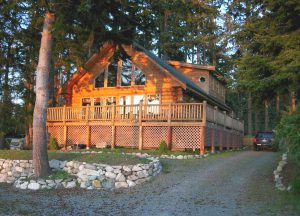 Suite, B&B
Enjoy the warmth of a real log home with spectacular accommodations and water view. Enjoy sunsets and all the special touches for a relaxing getaway. Breathe the fresh salt air, view passing ships, watch eagles ride the sea breeze or take the short walk to a private beach. The setting is just perfect! Come explore Lagoon Point and Whidbey Island.
Rates: $105 – 165
2-3 rooms – Pets are welcome.
3617 Marine View Dr.
Greenbank, WA 98253
Phone: 818-895-7464 – 800-929-7464 (US only)