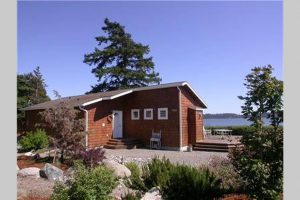 House, Cottage, Cabin
Sandpiper Haven is a charming two bedroom, two bath, single story, waterfront house located on Penn Cove. With tasteful furnishings, we provide an intimate beach house experience, a beautiful location, and modern conveniences. Sea kayaks, rowboat and outdoor pool access also available. Sleeps 6.
Rates: $185 – 275
2 rooms – Kids are welcome.
1735 Penn Cove Rd.
Oak Harbor, WA 98277
Phone: 206-395-5540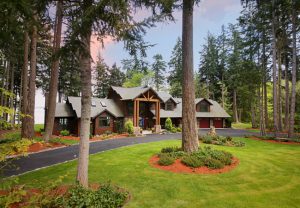 Lodge, House
Soaring Eagle Lodge is a luxurious, 3,800 square foot vacation rental mini lodge with its own eagles nest and spectacular setting 15 minutes south of Deception Pass Bridge. The waterfront lodge overlooks Puget Sound, Mt Baker and Ika Island.
Rates: $395 – 495
3 rooms – Kids are welcome.
3322 Green Rd
Oak Harbor, WA 98277
Phone: 206-200-5851